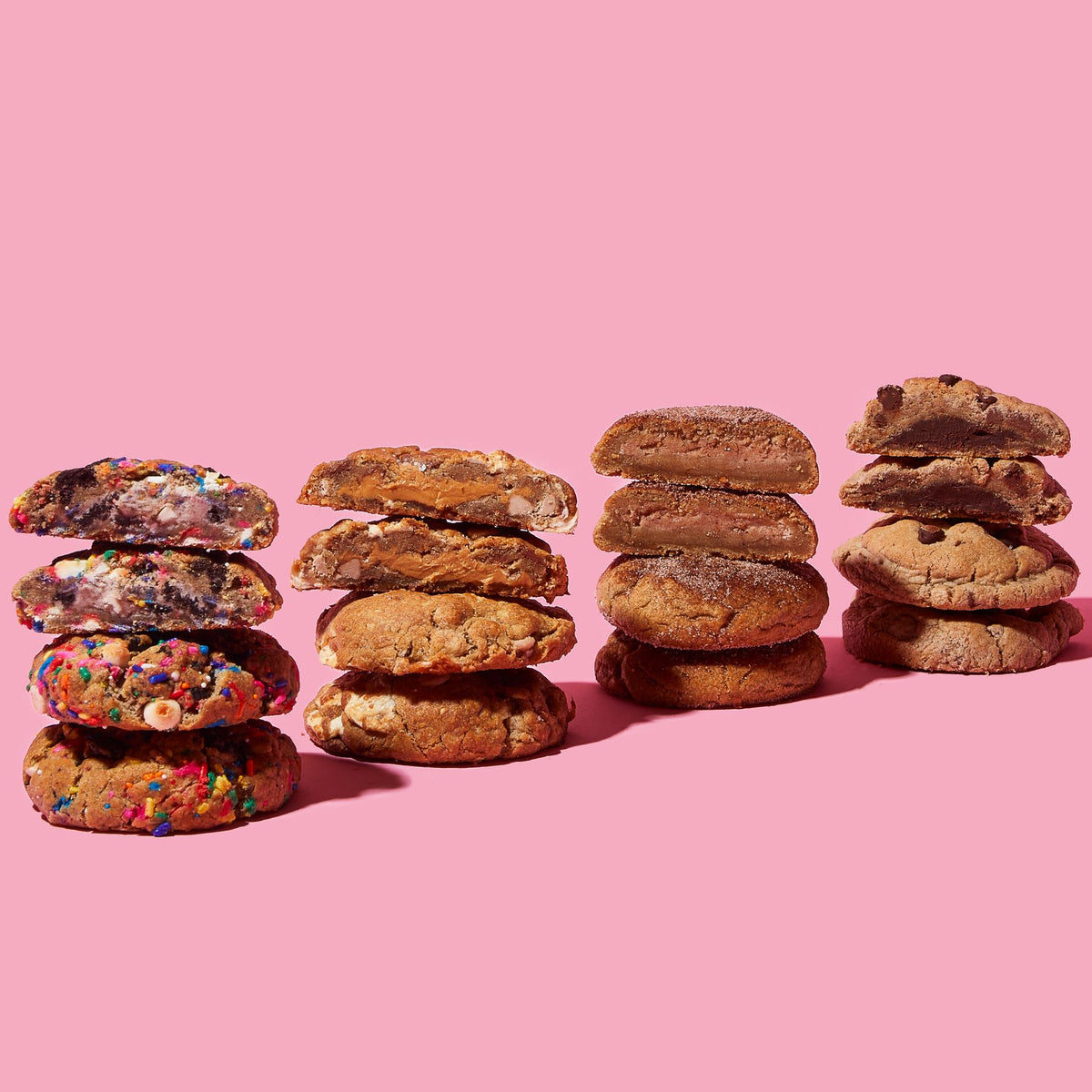 Gluten-Free Assortment
The most mouth-watering gluten-free cookies you will taste!  
Half of our staff at Stuffed Cookies are gluten-free and we take these flavors very seriously! As delicious as they are, please note that they are made in our kitchen where we process regular flour. We do not recommend purchasing if you have celiac disease. 

Refer to our Flavor Guide for a breakdown of each flavor! 

All cookies are approximately 4-6 oz. depending on their flavor. Each cookie comes individually wrapped to preserve freshness. All cookies are nicely packaged together and ready to gift! Cookies sealed tight in their bags have a shelf life of 10 days after receiving them. If you would like to save your cookies for a later date, feel free to freeze them for up to 3 months!