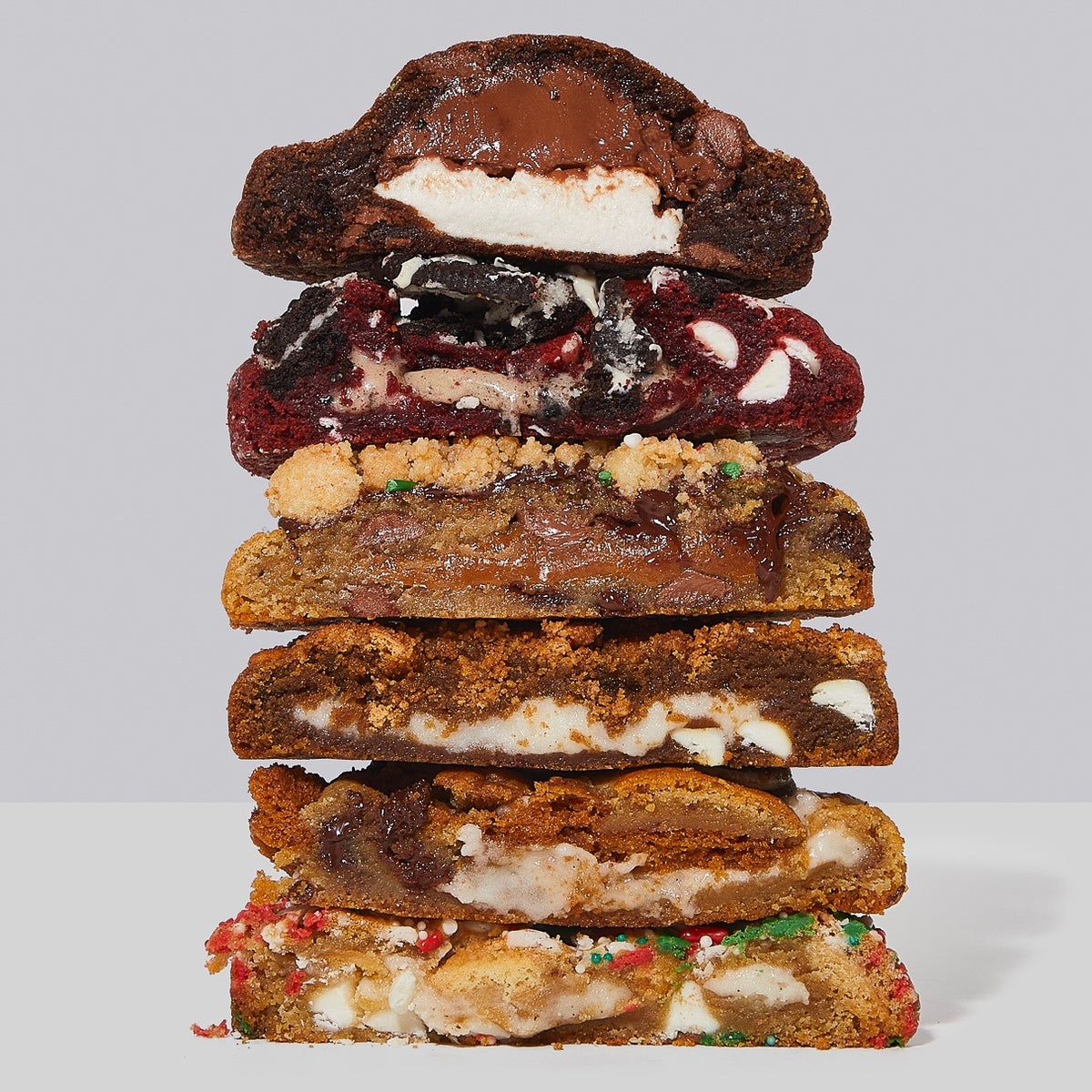 HOLIDAY BOX
AN ASSORTMENT FEATURING ALL OF OUR LIMITED EDITION HOLIDAY FLAVORS!

Each assortment comes with the following cookies:


(Santa's) Milk & Cookies
Peppermint Cookies & Cream
Holiday Twix
Gingerbread Cheesecake
Christmas Sugar Cookie
Hot Cocoa
All cookies are approximately 4-6 oz. depending on their flavor. Each cookie comes individually wrapped to preserve freshness. All cookies are nicely packaged together and ready to gift! Cookies sealed tight in their bags have a shelf life of 10 days after receiving them. If you would like to save your cookies for a later date, feel free to freeze them for up to 3 months!