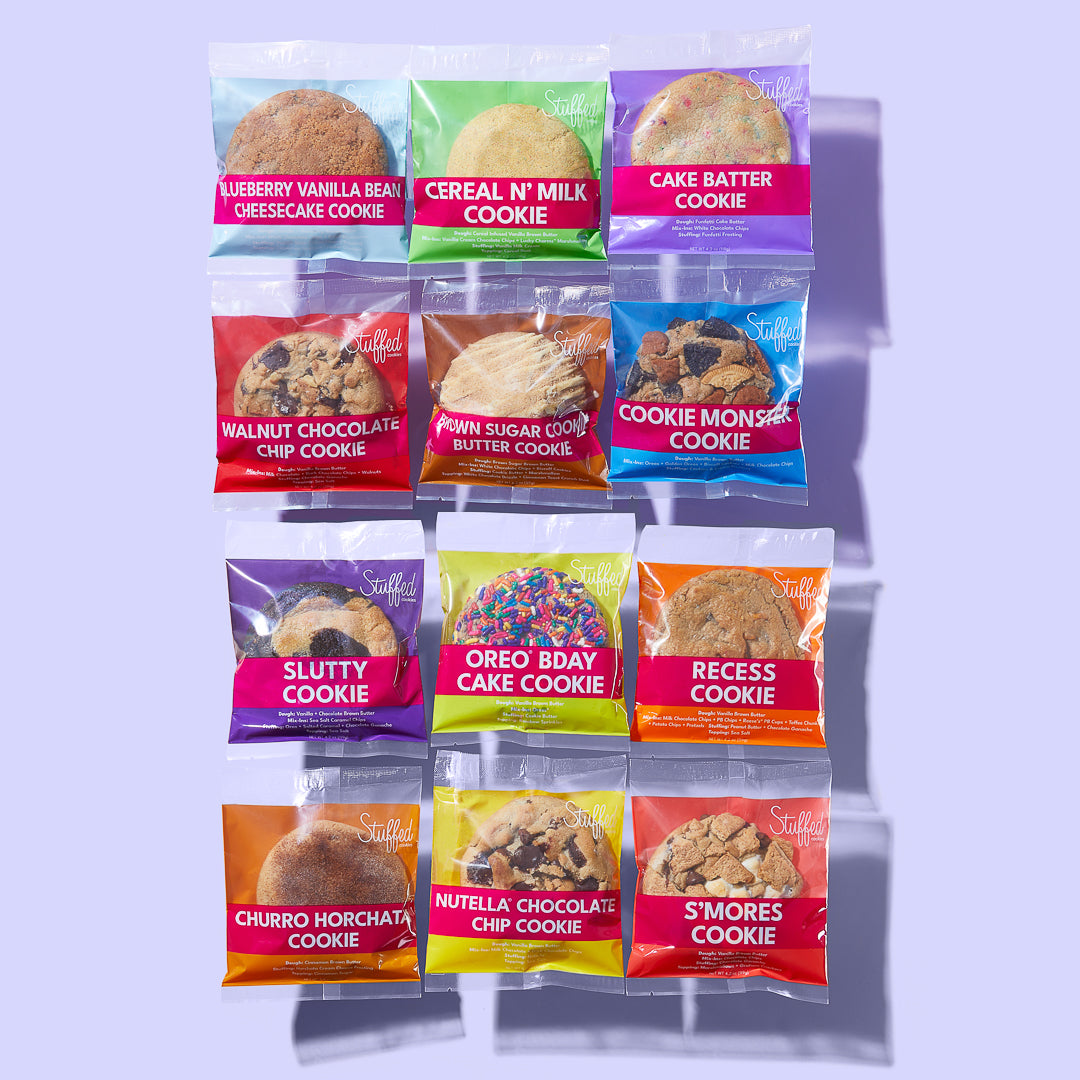 Sampler Box
The ultimate assortment of Stuffed cookies!
This Sampler Box comes with all 12 of our Classic Flavors. As always, all of our cookies are individually hand-crafted to our version of perfection!

Refer to our Flavor Guide for a breakdown of each flavor! 

All cookies are approximately 4-6 oz. depending on their flavor. Each cookie comes individually wrapped to preserve freshness. All cookies are nicely packaged together and ready to gift! Cookies sealed tight in their bags have a shelf life of 10 days after receiving them. If you would like to save your cookies for a later date, feel free to freeze them for up to 3 months!